Developers
This page should provides an entry-point to Ergo development. For a high-level introduction to Ergo please see the protocol page
Getting Started
Apps in the Ergo ecosystem looks a bit like this.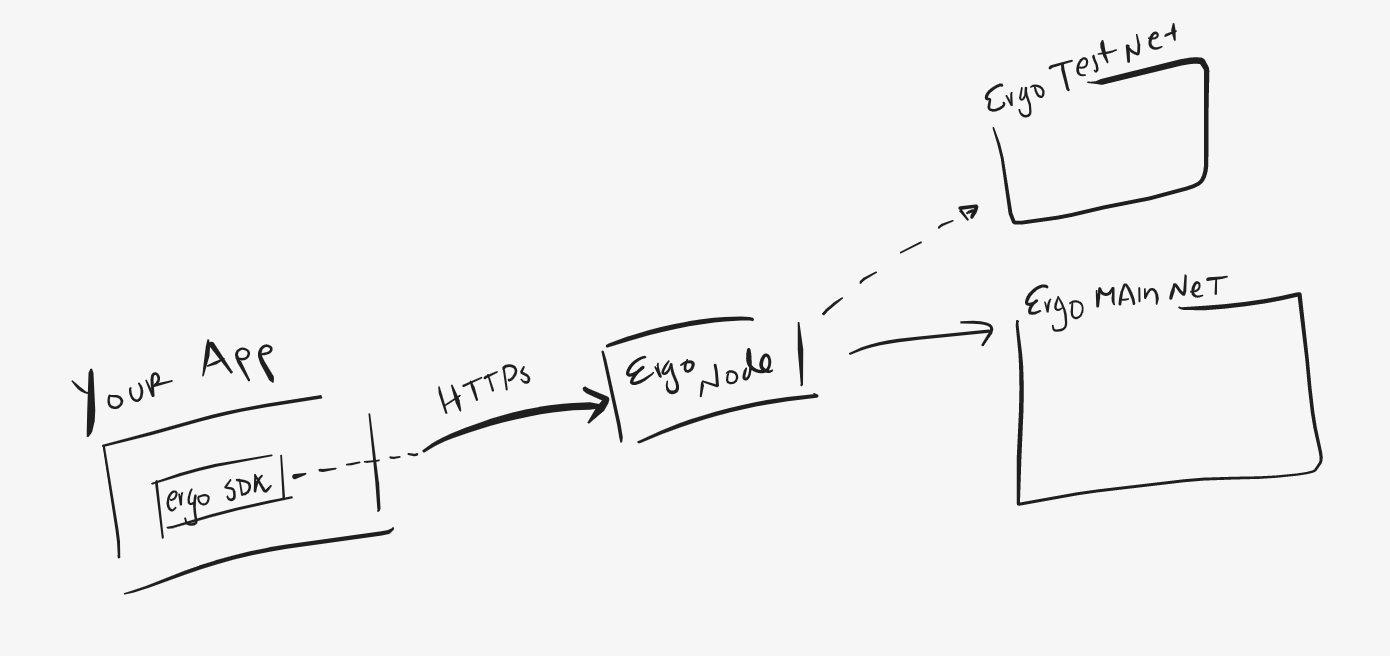 Your application will communicate with the blockchain via a locally run instance of the Ergo Node. The Node provides an API that is used by your SDK logic to carry out operations on the blockchain. The on-chain code is ErgoScript, the off-chain code can be done in a programming langage of your choice.
For your first interaction with the Ergo blockchain, this video takes you through the steps to programmatically create & submit a transaction. Alternatively, dive straight into ErgoScript or any of the other paths laid out below.
Make sure to check out the Resources page and dev-tools tab on sigmaverse.io
Educational Courses
ERGOHACK
We host regular Hackathons on our Discord server. See ergohack.io for more information.
Libraries
Languages
Tutorials